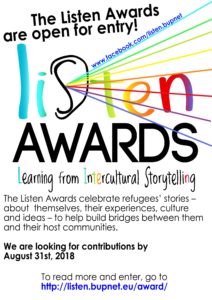 Tell us your story … . The LISTEN Awards is still open for your contribution!
We have postponed the deadline to September 16th, 2018.
To read all the details on how to submit, what type of story we are looking for, in which language and in which format … please click here.